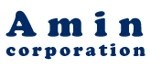 Address: India, BHAVNAGAR, 364001 302, Sahyog Complex, Kalanala
Your Reliable and Reasonable source for NEW and USED marine machinery, equipments and spares procured from ALANG; ASIA's largest Ship Recycling yard. We provide WARRENTEE on our supplies.
Contact person: Director Rizwan Vakil , e-mail , www
boats, fire fighting
coolers, oil and water
cooling water heat exchanger
cranes, deck
crankshaft
cylinders, motors, rams hydraulic
davits, lifeboat
deck and hatch equipment
deck machinery
diesel engine
emergency generator
engine coolers
engine spares
fire fighting
fire fighting pumps
fire pump aggregates
fresh water pumps
gears
generating sets, diesel
governors, engine speed
grabbers, grabs
life boat
mooring winch
pistons
pumps, sea water
pumps, sludge, mud
separators, bilge and ballast water
sewage treatment plant
turbocharger
valves
BBC
DETROIT
DUIJVELAAR POMPEN
Diesel KAIKI
FUKUSHIMA Make CRANE
Fukushima
Fukushima
Fukushima
GUVEN
HAMWORTHY SUPER TRIDENT
I H I
I H I
I H I
IRON A/S COPENHAGEN
IRON A/S COPENHAGEN
Nippon Pusnes Co. LTd.
SEEPEX
TAIKO KIKAI
TEIKOKU MACHINERY WORKS LTD.
UCHIDA Hydramatik
WOODWARD
ZOLLERN GETRIEBE
Back