Jiangsu Changlong Technologies Co., Ltd Jiangsu, China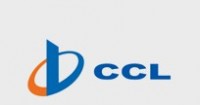 Jiangsu Changlong Technologies Co., Ltd is one of the world's leading companies of loading arms and wharf equipments with a high reputation of COSCO brand loading arms. Our services include design, manufacturing, installation and maintenance of following categories of products: * Marine Loading Arm, * Railcar & Truck Loading Arm, * QC/DC(Quick Connect/Disconnect Coupler) * ERC (Emergency Release Coupler) System * Twin Sealed Guideway Valve * Gangway/Quick Release Hook Supported by COSCO Group we offer customers products with advanced technology and qualified certificates: ISO 9001:2000, API and ASME. Our clients include SINOPEC, CNPC, CAOSC, ESSO, SHELL, TOTAL, ARC, ELF, BP, BASF, FW, PCC, MEC, BTT, ABB and many other famous brand companies.

unselect all/select all
You have 0 products selected
Single pipeline marine loading arm
Send enquiry

This is a typical rotary counterweight marine loading arm. All of the vertical load and overturn moment should be supported by the base riser and supporting device to make the pipeline and the swivel joints free in theory.
Cryogenic Marine Loading Arm
Send enquiry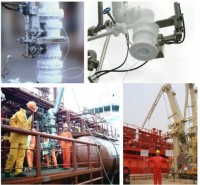 Cryogenic loading arm is a new kind of marine loading arm which is used for conveying some cryogenic media such as LNG, ethylene and so on. Materials used for the main pipeline mainly depend on the temperature of products.
Marine Loading Arm
Send enquiry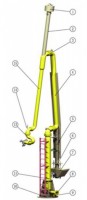 The loading arm is full balanced in all positions with two independent counterweight systems. It is a self-support structure. The pipeline and the swivel joints endure not only the pressure from the media.