SEALANTERN ELECTRONICS CO.,LTD. TIANJIN, China

Sealantern Electronics Co., Ltd. is a Hi-tech enterprise that mainly produces marine electronic products. Directed by high level technology, Sealantern integrates the R&D and manufacturing, follows the IMO's new regulation and aims the international market to enlarge its productive range and development. We are pursuing a company culture based on the satisfaction of people's demand and excellent production quality. Our manufacturing process strictly follows the quality controlling system and had been approved by the BVQI ISO9001:2000. Promoting the marine products development is Sealantern's eternal pursuit.
SLT-01C Cu-Al Electrode
SLT-02B Impressed Current
SLT-03B

unselect all/select all
You have 0 products selected
Cathodic Protection System
Send enquiry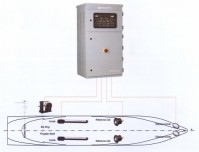 SLT-02B Impressed Current
Marine Growth Preventing System
Send enquiry

Ballast Water Treatment System
Send enquiry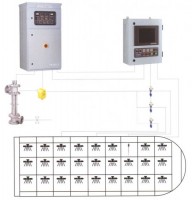 Based on the water quality detected by ballast water quality sensor, computer control the quantity of hypochlorite ion that will be added into ballast water to make it in accordance with relevant IMO regulation before expelled from ship.