Lo-Rez Vibration Control Ltd VANCOUVER, BC, Canada

An epidemic of torsional fatigue failures plagueing engines, gearboxes, clutches, couplings, shafting and propulsion systems in general -- along with extreme global vibration levels in ships -- stimulated the development in the early 1950s of remedial equipment (such as vibration isolators, 'soft' flexible couplings and torsional vibration dampers) and specialist analytical services. Consulting engineer Ted Spaetgens aware that diesel engines should be torsionally isolated from their driven equipment to avoid fatigue failure of the crankshaft and the equipment -- created the Lo-Rez steel-spring coupling, which retuned systems to much lower natural frequencies and effectively isolated the engine. Since its founding in 1956, Lo-Rez Vibration Control has been dedicated.

unselect all/select all
You have 0 products selected
Steel - Spring Coupling
Send enquiry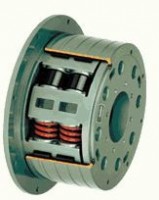 Our remarkable SS steel-spring flexible couplings were developed in the mid-fifties, long before most other coupling manufacturers understood or realized the virtue and necessity of soft torsional connections in power transmission systems.
Viscous Torsional Damper
Send enquiry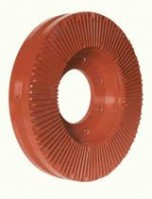 Lo-Rez standard or custom dampers (5" to 50" diameter) are normally available with thick-walled and bolted aluminum alloy housings to resist denting and provide good heat dissipation, as well as overhaul capability.

Vibration Isolator
Send enquiry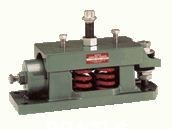 The BR-LS isolator, available in 5 housing sizes, load capacity range from 50 to 16,000 lbs (see brochures), incorporates a limit stop to prevent excessive vertical motion and rocking motion of isolated equipment in ships, locomotives, trailers, etc