KROHNE Messtechnik GmbH & Co. KG DUISBURG, Germany

KROHNE offers a wide variety of process measurement instruments. In fact, we invented quite a number of them.We offer supporting products and services for 1-stop-shopping and in industries as widespread as oil and gas, water, chemicals, pharmaceuticals, food & beverages, mining and shipping. We can offer complete solutions - of which more to come.

unselect all/select all
You have 0 products selected
Marine cargo level radar
Send enquiry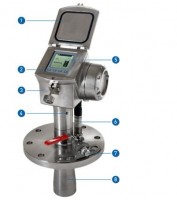 Marine introduces well tested and proven state of the art radar technology in the marine sector. First of all the KROHNE 24GHz technology (FMCW measuring principle with 2GHz sweep) is a giant leap when it comes to signal to noise ratio.