SCANDINAVIAN BOILER SERVICE Inc. (SBS) LAUDERDALE, FL, USA
We cover the whole world –together with our many partners and representative offices. With an international service network and a complete range of boiler related products, SBS offers its customers a comprehensive package of modern marine boilers, burners, and control systems. Customer Satisfaction SBS's primary goal continues to be customer satisfaction. The company has the human and economic resources to continue developing new products that ultimately allow our customers to be more competitive in their field. Increasingly stringent regulations concerning smoke emissions from diesel engines and boilers have already led to the development of new cost effective systems suitable for maritime use.

unselect all/select all
You have 0 products selected
Smoke Density Monitor
Send enquiry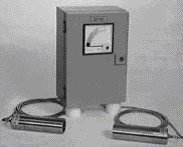 The SBS Smoke Density monitor, type SBS1000, is used to control or monitor smoke emission from combustion and any form of dust emissions. It is ideal for applications where an accurate continuously response.
Oil Mist & Smoke Detector
Send enquiry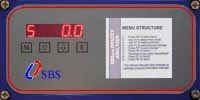 The SBS2000 Oil Mist & Smoke Detector is used to monitor engine rooms and other facilities. As the IMO points out, most engine-room fires are the result of the build up of oil mist.
Exhaust Gas Economizer Monitor
Send enquiry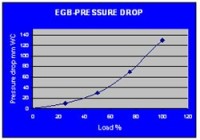 Soot-fire accidents in exhaust gas economizers (EGE) after diesel engines represent a major risk – not so much because of an accident's likelihood, but due to the potential damage. Various factors such as heat transfer.