Eliche Radice S.p.A. CINISELLO BALSAMO, MI, Italy

Eliche Radice was founded in 1919 and the company is still owned today by the Radice family. The company structure in Italy is developed over 50,000 sqm, of which 15,000 sqm is covered. The range of products which Eliche Radice is able to provide includes not only the propellers, but also the different components of the whole propulsion system starting from the gearbox coupling flange to the rudder. Traction or propulsive FPP, for manoeuvring systems, blades and hubs for CCP propellers, propeller shafts and relative brackets, seals, fixed or directional nozzles, hydro lubricated bearings and rudders. For the monoblock propellers the maximum diameter is 4 metres or 4 tons of weight, while for the propeller shafts the maximum length is 12 meters with 250 mms diameter.
2 Folding blades
CPP blades
HD
K 19 A
RMTA
SD
SD
STD rudders
T5H
TFTB

unselect all/select all
You have 0 products selected
Folding blades propellers
Send enquiry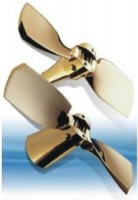 2 Folding baldes propellers for Sail Drive and shaft lines
propeller for surface drive transmission
Send enquiry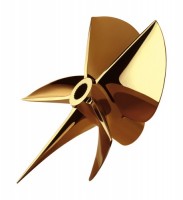 Propeller specially designed for high speed vessel equipped with surface drive transmissions
Hydrolubricated bearings
Send enquiry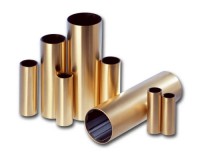 Rubber / bronze hydolubricated bearings for stern tubes, rudders brakets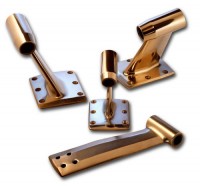 Single arm bronze base brakets, Single arm bronze braket for GRP application
Propellers for Nozzles
Send enquiry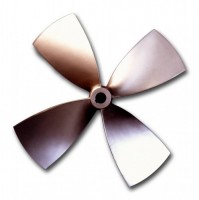 K series 4,5,6 blades propellers for nozzles
Skwed free propellers
Send enquiry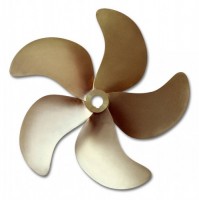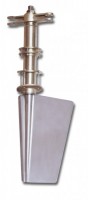 Standard bronze and steel rudders for vessels up to 30 mt.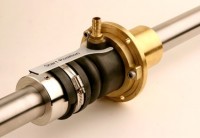 Axial seal for propeller shaft diameters from 45 mm to 90 mm
Sail Drive Propellers
Send enquiry
3 fix blades Aluminium propellers for sail drive transmissions
Sail Drive propeller
Send enquiry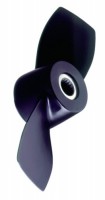 2 fix blades aluminium propeller for Sail Drive
Hydrofoil propeller
Send enquiry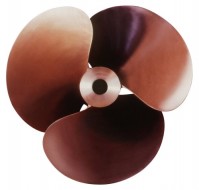 Bornze fix blades propellers for hydrofoil vessels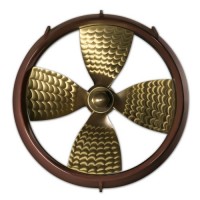 Fix,steerable Kort nozzles