Elcome International LLC DUBAI, United Arab Emirates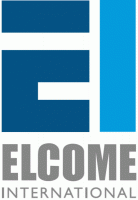 On behalf of the management and staff of Elcome International LLC, we would like to welcome you to our website, where you will find a wealth of information on our company, our products and our service network spread around the Arabian Gulf. Our aim is to communicate through this website a reflection of our customer commitment; to be – responsive, reliable and easy to do business with. Elcome's reputation as a high quality and reliable partner has attracted worldwide many marine industry leaders to appoint us as their sales and/or service partner.
NAVIGAT X MK1
Navipilot 4000
VisionMaster FT ECDIS

unselect all/select all
You have 0 products selected
Digital Gyro
Send enquiry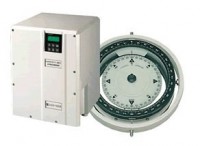 Navigat X MK1 is a new generation advanced marine digital gyrocompass designed as a single unit and of unparalleled compactness in polyurethane hard foam housing suitable for easy installation on any bridge.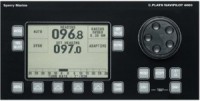 -Fully self-tuning, adaptive heading control
-Manual selection of steering strategy to suit weather conditions
-Rate and radius control modes
-Gyrocompass heading interfaces: two RS 422
-Magnetic compass interfaces: IEC 61162-1, sine/cosine
Electronic Chart Display and Information System
Send enquiry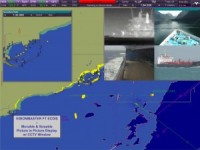 Track control complies with IEC62065
Radar overlay
Interactive Conning Information Display (CID)
Joystick and course mode
Central Alarm Management group and prioritization of alarms
Speed control
Fitness and vigilance alarm compliance
AIS cont