GZUT TECHNICAL EQUIPMENT WORKS GLIWICE, Poland

GZUT S.A. – Technical Equipment Plant Inc. was established in August 1991 and took over the property of the state company of the same name – GZUT, which started in business in 1945. Pump Department produces and sells pumps manufactured mainly on the basis of its own designs. The department is located on Robotnicza St. within the Industrial Area of the "Old Steel Plant" carrying out its production activity in a workshop of 5.400 m2. Design and technology, production, trade and service are in the range of the Pump Department activity. At present our staff consists of 60 qualified and experienced employees specializing in pumps' manufacturing, mainly for the shipyard industry, heat engineering, water supply systems as well as in fire – fighting pumps.

unselect all/select all
You have 0 products selected
Vertical impeller pumps
Send enquiry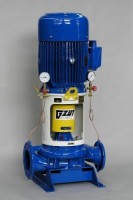 APPLICATION IN SHIPBULDING:sea and fresh water cooling systems,bilge systems,ballast systems,fire-fighting systems.

Vacuum pumps
Send enquiry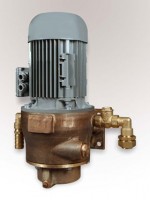 The main function of the vacuum pump of type Pa is to create a vacuum both in the suction pipeline and the impeller pump. It causes the pumped liquid to be sucked into the impeller pump and makes normal work possible.
Piston pumps TKE type
Send enquiry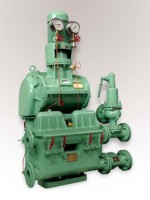 APPLICATION IN SHIPBULDING: bilge systems, ballast systems, fire-fighting systems.