Azienda Chimica Genovese Srl Genova Rivarolo , Italy

Azienda Chimica Genovese SRL was constituted in 1947 by Alessandro Doldi in Genoa-Italy, to produce and market a disinfectant agent: Sodium Hypoclorite. He had invented an electrolytic cell, called Doldi cell, in which brine was decomposed into chlorine gas and caustic soda, then they were mixed together to obtain Sodium Hypochlorite at high concentration. This product was sold for general disinfection. In 1953 ACG built his first direct electrochemical chlorination of water plant for La Spezia Gas & Water Municipal Company. Then several other plants were produced to be used in Aqueducts to make water drinkable (Aqueduct for Italian Navy Arsenal, Brugneto in Genoa, the most important aqueducts in Sardinia and Po Aqueduct in Turin).

unselect all/select all
You have 0 products selected
Ballast Water Management
Send enquiry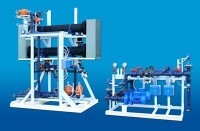 ACG designed a system suitable for Ballast Water Management (BWM).
It is called "ECOCELL BTs", it is a simple plant, based on electrochlorination in situ, sure and easy to manage. It handles the total elimination.
Antifouling System
Send enquiry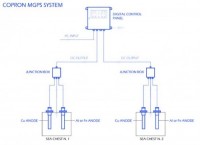 Our COPRON MGPS system is designed to combat the harmful effects of macro fouling in seawater circuits. Using copper and aluminium/iron anodes (depending on material of pipes). COPRON offers complete protection against the growth of mussels.
Anti fouling For Large Sea Water Flow Rates
Send enquiry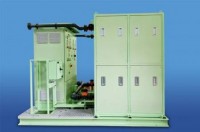 ACG is in the vanguard of very large electrochlorination plant design and manufacture.
Used for the treatment of large flow rates of sea water, up to 30,000 m3/h to prevent the growth of marine fouling inside Sea Water Cooling Circuits.