TTS Marine ASA BERGEN, Netherlands
The marine industry has been at the core of TTS's activities since the business was founded. Our unmatched range of shipboard equipment enables operators to carry out tasks quickly, efficiently and safely, both at sea and in port. We understand that expensive assets cannot be allowed to lie idle, and that onboard space must be used to the maximum. So, from RoRo equipment such as doors, car decks and ramps, through hatch covers to cranes, winches and equipment for cruise ships and megayachts, our focus is on creating and delivering solutions that allow vessels to operate to their full capacity at all times. For cargo access performance, talk to TTS.
Electric, frequency controlled

unselect all/select all
You have 0 products selected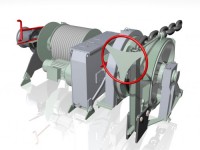 This electrically driven winch is used mainly on dry cargo vessels such as container carriers, RoRo and RoPax carriers, ferries and cruise vessels.
Electric, frequency controlled
Roller Chain Stopper
Send enquiry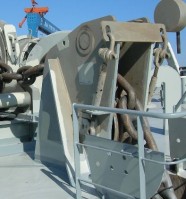 The Roller Chain Stopper is supplied in the absence of the builder's own standard version, or when a vessel's owner requests that the winch maker supplies one. Two versions are available: hydraulically supported orfully manual