FREUDENBERG TECHNISCHE AUSRUESTUNG GMBH HASELAU, Germany

The company was founded in 1994 by Holger Freudenberg. With the knowledge and experience from many years of shipping- and cranebusiness and with the spirit of three generations of seamen and shipowners behind, the basis was given for a prosperous future. From the beginning the company was very specialized: Lifting equipment and Airtools where the main business and still are. Additional close related products came along and new areas have been aquired. Today, we offer technical spares for all kind of engine and deck equipment. We have over the years expanded our stock of new, overhauled and second hand spares . This makes it possible to deliver many parts instantly and with our location close to Hamburg we have all logistic facilities for quick and smooth delivery to any place in the world.
CARGOTEC MACGREGOR HAGGLUNDS
HAGGLUNDS
LIEBHERR
WDI PYTHON
any

unselect all/select all
You have 0 products selected
ENGINE SPARES
Send enquiry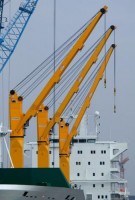 We supply all kind of spares and keep very big stock of new and recond. spares for immediate delivery
CARGOTEC MACGREGOR HAGGLUNDS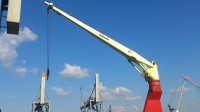 Spares and Service for cranes
CB, CBW, CBB, CBO and other
Hydraulic Motors
Send enquiry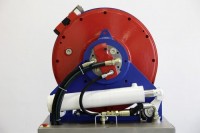 we supply Hagglunds Motors and spares:
Type VIKING 21, 41-44, 61-64, 84, 12
COMPACT CA 70- 240
and many other
We keep big stock of second hand reconditioned units
Special Wire ropes
Send enquiry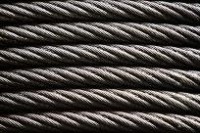 We supply PYTHON wire ropes from german production ex stock germany or Singapore
DECK CRANE SERVICE
Send enquiry
With approx 25 Service Engineers worldwide we can do any Service, overhaul, repair and maintenence for all european crane brands and mayn asian brands as well.