Dutton-Lainson Company HASTINGS, USA

For well over a century, Dutton-Lainson Company has been respected for its innovative spirit and highest standard of integrity. The challenge of changes has inspired the company to meet the needs of its customers by finding new ways to diversify and enhance its product lines and service. The company understands the necessity to change; and with sound planning, it continues to keep an eye to the future as it prepares to meet new marketing opportunities. Today, Dutton-Lainson Company is one of the country's leading manufacturers of quality products for marine, agricultural, industrial, and automotive markets throughout the world. Thanks to the creativity and dedication of all its associates, the company looks forward with confidence to a future of continued success.
14125 / DL600A PL SP
23607 / 5E Slip Galv.
23631 / 65 lb. , galv.

unselect all/select all
You have 0 products selected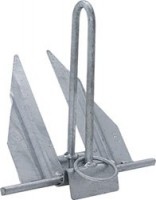 Model 5E anchor, galvanized finish. Recommended for boats under 15 feet in length.
Pulling Winch
Send enquiry

600 lb winch for horizontal pulling applications. High carbon steel gears, permanently lubricated bearings, ergonomic handle grip. Zinc TUFFPLATE finish. Handle included.
Sentinel anchor
Send enquiry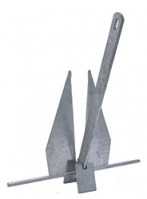 Model 65 Sentinel anchor, galvanized finish. For boats 44-53 feet in length