Coupling Corporation America JACOBUS, USA

The Anderson keyless hubs are an advanced design concept in shaft connections and are quickly becoming the new standard in shaft mounting. Its patented technology allows users to carry high torques without any keys or tapers. Where torsionally soft couplings are required, Coupling Corporation designs quill shaft couplings with flexible diaphragms and which virtually eliminate vibration problems. Recently, the Coupling Corporation moved it manufacturing plant into a new 60,000 square foot building in Jacobus, PA. where a trained and competent staff continues to build shaft couplings and keyless hubs which are balanced and torque tested before shipping.
FLEXXOR
UltraFLEXX
Vertical

unselect all/select all
You have 0 products selected
Shaft Coupling
Send enquiry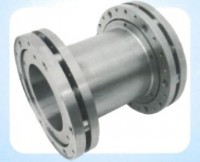 Coupling size 200. The Ultraflexx shaft couplings are the newest innovation from Coupling Corporation of America. Their unique "strut" design offers the most flexibility and the lowest spring rates of any coupling presently available.
Shaft Couplings
Send enquiry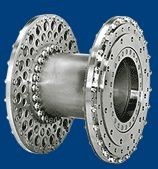 Multiple paths of torque transmission share the load
No lubrication or maintenance required
Very low spring rates
Dynamically balanced
Internal spin-off protection
Easy hub adjustment for flange to flange spacing
Spacer or reduced moment design
Clamp Coupling
Send enquiry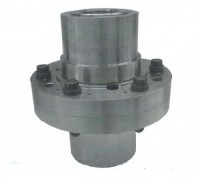 Vertical Clamp Couplings are capable of handling an enormous amount of thrust load which is perfect for vertical pumps which have significant weight along with the thrust created by pumping.