Ningbo Tiansheng Sealing Packing Co.,Ltd. ZHEJIANG, China

TIANSHENG is very pleased to have the opportunity to provide a variety of sealing solutions to settle your leakage problem. For 18 years our company has earned the reputation of being a leader in the sealing industry in China. This site will provide a quick overview of the many types of sealing products we are able to provide, from gaskets to gland packing. In addition, TIANSHENG offers such specialized services as engineering and project management to meet our customers needs in the growing world of specialized sealing demands.

unselect all/select all
You have 0 products selected
Graphite Gaskets
Send enquiry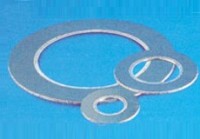 Reinforced Graphite Gaskets have excellent performance and with economic price, so they are used wisely in some equipments pipelines, flanges of vessels of petroleum, chemical engineering, pharmaceutical, electrical power and mechanical lines, etc.
INSULATING GASKET KITS
Send enquiry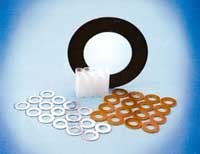 Insulating gasket kits are used in the pipeline flanges which with two different materials for the sake of anti-corrosion and protects conduction of electricity.
Asbestos and Rubber Sheet
Send enquiry