ALUP KOMPRESSOREN GmbH Koengen, Germany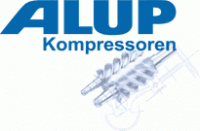 Our company philosophy has always been that sustained success can come only from progress and competence based on traditional values. Our achievements are rooted in a distinct sense of quality and commitment to our customers. It is a matter of course to us to always take into account the constantly increasing need to conserve energy and protect the environment. This is one of the reasons why for many years now we have ranked among the most innovative and successful compressor manufacturers.

unselect all/select all
You have 0 products selected
Screw Compressor
Send enquiry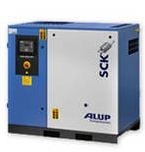 This screw compressor series in the 2,2 to 30 kW power range enables ALUP to offer an easy way of getting started into energy-saving, sophisticated compressor technology, compact design and a clear, easy-to-service construction.