Comnav Marine Ltd RICHMOND, BC, Canada

ComNav Marine Ltd., one of the largest privately held autopilot manufacturers in the world has been providing advanced marine navigation solutions for commercial, recreational and government markets since 1982. Today, ComNav's commercial autopilots may be found in fishing vessels, tug boats, tankers, ferries, naval vessels, mega yachts, government fleets and freighters up to 1000 ft in length. For example, BC Ferries specified the ComNav 2001 for its "Century" class, while the Canadian Coast Guard selected Comnav pilots for its new fleet of search and rescue patrol vessels.

unselect all/select all
You have 0 products selected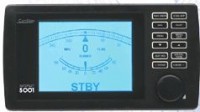 Fixed station autopilot, either surface or bracket mounted,Optimized for larger vessels, in the range of 80 to 500+ feet,Waterproof control head,Large LCD display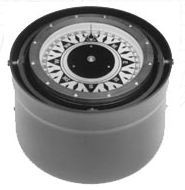 The Binnacle Mount compasses are recommended for use on steel or aluminum vessels. These mounting configurations allow the attachment of compensating spheres and arms.
COMPENSATING SPHERES
Send enquiry
These spheres and arms are used to correct compass deviation for steel vessels and other vessels with magnetic compensating problems. These problems may be due to interference from adjacent iron masses such as engine blocks or winches.