EMA AUTOMOTIVE FOREIGN TRADE CO. KONYA, Turkey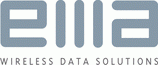 EMA Automotive established in 2003 in Konya. Over the past seven years the company has have grown significantly, with client and customer focus being the key to our success. Ema automotive able to manufacture hydraulic pumps (PTO), hydraulic valves, hydraulic joysticks, pneumatic and hydraulic cylinders, pneumatic components, automotive spare parts, plastic parts, Our vision is serve you accredited , trustful and quality that what we made it rule . % 95 of our production has a market in 21 individual countries and we keep going without deviating in this line succesfully We prove our quality with the defination of quality standarts which are ; ISO 9001, Guarantee Certificate , TSEK , Servicing Site Capacity certificate.

unselect all/select all
You have 0 products selected
Hydraulic Piston Pumps
Send enquiry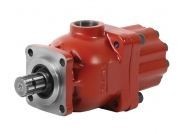 Ema Tech 9 Pistons Pump 80 Lt.