FURUNO DANMARK AS Professional Maritime Electronics HVIDOVRE, Denmark

FURUNO DANMARK A/S (FDK) is a 100% subsidiary of FURUNO ELECTRIC CO. LTD. Our headquarter is in Hvidovre, Copenhagen. In Denmark, FDK has offices in Esbjerg and Skagen and employs approx. 55 employees in a range of maritime electronic disciplines, ensuring that FDK can meet all tasks from design to delivery and installation, service and operation of delivered solutions. We also are conducting courses and training for navigators and engineers by FURUNO own training facilities with bridgesimulators.

unselect all/select all
You have 0 products selected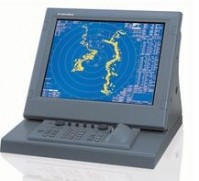 Designed to comply with SOLAS carriage requirements for ships 10,000 GT and above (FAR 28x7 with 350 mm display) and (FAR 21x7 Models with 250 mm PPI display for vessels below 10,000 GT)
Radar system
Send enquiry
The latest development within IMO approved Chart Radars:
FAR-3000 Solid State Multi Function radar system.