GENERAL MARINE & TRADING Chittagong, Bangladesh

Your trust, reliable quality & one stop marine & treading service provider from Chittagong. Bangladesh we believe in good relation ship with our buyer.
FIAT, MAK, MAN, RUSTON, SKL, VOLVO

unselect all/select all
You have 0 products selected
ENGINE & PARTS
Send enquiry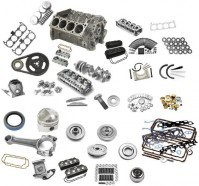 The leading Engine and parts stockiest/supplier from world 2nd largest ship demolition country Chittagong Bangladesh. We have lots of stock for Main Engine and A/E & parts. We have lots of stock for below mention Engine and Parts.
FIAT, MAK, MAN, RUSTON, SKL, VOLVO